Holiday Let
Experience the delights of a relaxing break on a family-run hill farm that boasts fresh air, pure mountain streams, woodland pigs and free-roaming peacocks.
Perfectly located for exploring the Brecon Beacons National park on foot or bike.
Enjoy the farm-to-fork experience by treating yourselves to The Baker's Pig - Welsh Charcuterie Breakfast & Brunch box or Charcuterie Sharing Board, direct from the farm**.
Snuggly-warm winter breaks with underfloor heating throughout ensures guests can enjoy a relaxing break at any time of the year.
** Pre-order necessary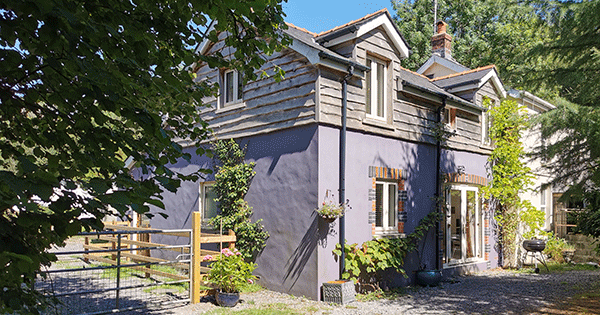 Holiday Let
Hard to believe the cottage was once the old cow shed.
Ty-Bach
Ty-Bach is a phrase used to describe a little house - or outside toilet. Although ours still has the original toilet installed, we use our Ty-Bach as a potting shed
Magnolia Garden
There is a beautiful magnolia garden to the front of the property that can be enjoyed by guests. Perfect place to relax in at the end of a busy day trekking across the Brecon Beacons!
Peahens
Here's a couple of our resident peafowl soaking up the sun. They are completely free roaming and live in the surrounding woodlands. If you're up early in the morning you'll see them fly out of the trees and across the farm - quite impressive
Snuggly warm in winter
The holiday let has underfloor heating throughout the ground floor. This is powered by an external wood burning biomass boiler. The surrounding woodlands are coppiced and used to power the boiler.
Free-range rare breed pigs
As part of our woodland management, we use our free-range rare breed pigs to clear out the woodland floor each year. This helps in the regeneration of the woodland flora